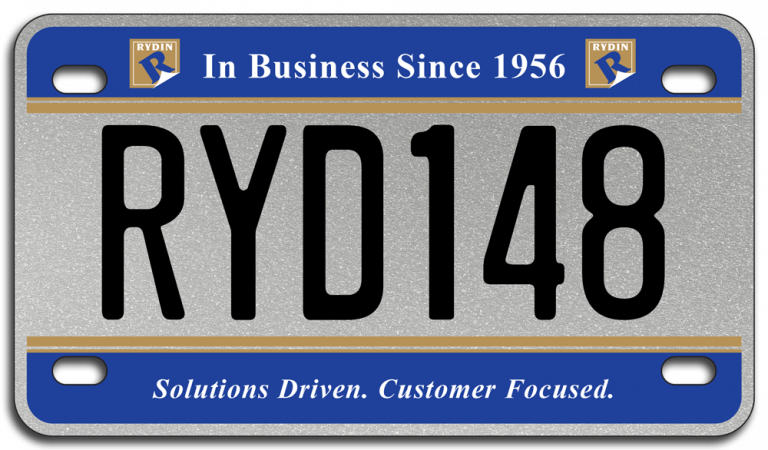 Parking Access Vehicle Plates
Parking Access Vehicle Plates are perfect for institutions in specific states that are using License Plate Recognition (LPR) technology that do not require a front license plate. When a vehicle is backed into a parking spot, these 6 in. x 12 in. plates help your security staff easily identify unauthorized vehicles in your parking areas.
FEATURES:
– Plate Size: 12 in. x 6 in.
– Heavy-Duty Aluminum Plate
– Unique Sequential Numbering 
– Create Your Own Custom Design
– Reflective Material for Increased Security
Free Mini Sample Size: 6.75 in. x 3.75 in.
BENEFITS:
– Highly Visible
– Easy-to-Identify
 – Improve Brand Awareness 
– Compatible with All License Plate Recognition Scanners
– Ideal for States That Do Not Require Front License Plates