The safety and security of your school is a top priority to you, and it's a priority for Rydin too. Rydin parking permits and passes are an easy and effective way to manage your school parking lots, increase security, maximize efficiencies, control the number of vehicles that park at your facility and determine who is authorized to park and where they are allowed to park. In addition, parking permits are also a great way to boost school pride and recognition, by choosing your school colors, mascot, or school theme.
We also offer Parent Pick-Up and Back Pack tags, School Pride decals, Honor Roll decals, and many other products to support your Secondary or Elementary School.
See below to learn more about our wide array of products for Secondary and Elementary Schools: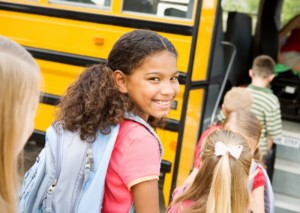 We'd Love to Hear From You!