Rydin is proud to be a BSA Approved Local Council Supplier. For over 60 years, we have successfully provided a wide-variety of organizations with custom decal solutions. As an Approved Local Council Supplier, we look forward to continuing that tradition with the Boy Scouts of America.
All of our products can be customized with your council name. Decals can be used for:
Promoting your Council
Membership Recognition
Saying "Thank You" to Donors and Supporters
Anniversary Celebrations and Scout Spirit
If you don't see what you are looking for, we would be happy to help you develop a custom decal unique for you.
To learn more, please contact our Sales Team.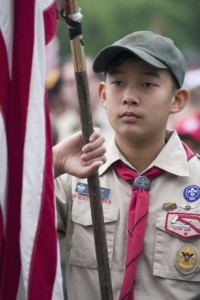 We'd Love to Hear From You!